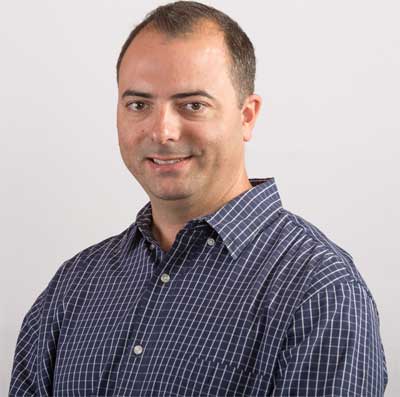 Born to a 4th generation farmer in the Central Valley area, Joaquin Avila is a natural farmer. Exposed to a variety of row and permanent crops, Joaquin learned how to grow cotton, wheat, alfalfa, tomatoes, pistachios, wine grapes, and sweet cherries. By working on his family farm at a young age, he developed a love for farming and farmland.
Joaquin recognized he had a sixth sense in evaluating farmland and its suitability for certain types of crops, stemming from growing up on a family farm. This fueled his decision to attend Fresno State University, where he acquired a BS in Plant Science with an option in Viticulture and Tree Fruit, and a minor in Ag Business where he gained more education on Soil Science, Water, Micro Climates, and many other things. Joaquin also gained the knowledge and expertise to properly evaluate a farm and its suitability in growing certain types of crops, and interned at Person Realty, one of the largest farmland brokerage companies in the world during his last two years in college. After graduating, he left working on the farm, venturing into real estate and other non-farm related ventures. He continued developing his expertise by working for Person Realty as a full-time Farm Broker, listing and selling different types of farmland throughout the Central Valley Area. During his tenure, he was awarded Rookie of the Year, going on to successfully complete farmland transactions in the millions of dollars.
Once he proved his proficiency as a farmland broker, Joaquin went to work for Grubb & Ellis where he specialized in selling Central Valley subdivision land to local and national home builders. He successfully mastered this niche area, completing several million dollar land deals. After working for Grubb & Ellis, he went on to work for CB Richard Ellis, the largest commercial real estate firm in the world, where he specialized in net-leased investment properties throughout the United States. After working for several corporate brokerage firms and handling a diverse portfolio of real estate transactions, he obtained his brokerage license, opening his own office, where he recruited several real estate agents to work under him.
After the country was hit with the historic mortgage melt down, Joaquin shut down his office and became a full-time real estate investor, buying, selling and acquiring hundreds of properties over the next five years. During this time, he acquired his own small farming operation where he specialized in developing and growing sweet cherry orchards.
These experiences helped Joaquin make the decision to return to the world of agriculture, his roots and true passion. He acquires, sells, leases, manages, and develops farmland while assisting farmers and land owners successfully in reaching their real estate goals and objectives. His expertise, education and diverse background in all types of real estate and deals with local and national private and instructional buyers has given him experience that no other farmland specialist can match. Combined with his business savvy and real estate background, he was able to address this niche market by creating, increasing, and preserving the wealth of farmers and land owners through smart, profitable consultations and transactions.